Garage Doors in Marysville, WA
Make your garage more than just an afterthought when you partner with the team at Classic Garage Door Service, LLC. Our group offers a broad array of garage doors in Marysville, WA. Through the use of modern technology and a focus on style, our technicians can transform your home from Ho Hum to Holy Cow !
Tell us more about your access and storage needs to give us a clear picture of your overall approach to exterior design, and we'll craft an overhead door that makes life more enjoyable for everyone at your home. Every client we serve is different in some way, so we go the extra mile to offer options that make your door something special. A traditional door combined with an advanced door opener can make any garage the focal point of the structure.
Instead of writing off the space in your garage and parking your vehicles outside in the elements, access that space with ease when you invest in a new door. The exterior of your home will look better, and your family will stay dryer when the rain is coming down as they return home. Make better use of the interior space through insulation options and beautiful windows. The possibilities are almost limitless.
Say Hello to Your New Garage Door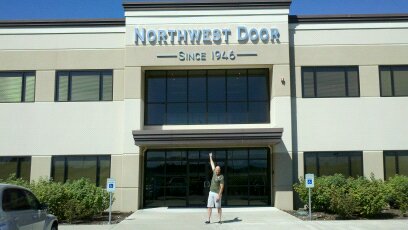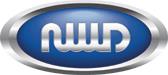 Whether you are renovating an existing home or building a new location from the ground up, you need a durable door that fits your needs. You don't have to settle for a nondescript door that is limited in function. Just because you are using your garage as an entertainment space and not a destination for automobiles doesn't mean you can't have a door that does what you need.
We have the overhead door you are looking for. Our selection includes many of the most popular and attractive models from Northwest Door, including:
Infinity Classic
Modern Classic
Modern Tech
Therma Elite
Therma Classic
Tri-Tech
Therma Max
Therma Tech II
Therma Tech
500 Series
Heritage Classic C-Series
Heritage Classic E-Series
Builder Collection
Township Collection
Wood Panel Doors
800 Series
900 Series
Therma Series
Determining Garage Door Cost
Start a conversation about what you need from a garage door and choose a look that fits your home and the neighborhood. Depending on the style of your particular location, you may choose from a broad array of configurations, including:
Aluminum
Insulated/Uninsulated
Carriage Doors
Modern Doors
Secure your home and stand out from the rest of the neighborhood when you replace your existing door with something special. Once you have a new door in place, keep it working with our preventative maintenance and targeted repairs.
Contact us today for modern garage doors that transform your home into a showplace. We proudly serve customers in Marysville, Washington, and surrounding communities.